What a racing year we have ahead of us, and one of the reasons for that is the presence of two IRONMAN World Championship races in one calendar year. That hasn't happened since 1982, when Kona made its calendar switch from February to the now traditional second Saturday in October.
I'm sure the vast majority of you reading will be aware of course, but for those joining us for the first time – and welcome – the impact of the COVID pandemic will see the delayed 2021 IRONMAN World Championship take place on May 7, 2022 in St George, Utah.
The 2022 edition will then return to its spiritual home of Kailua-Kona, Hawaii on the October 6 (Pro Women) and October 8 (Pro Men).
Qualification history
Athletes cannot just 'enter' the IRONMAN World Championship, they have to qualify via other full-distance IRONMAN events during the qualifying year. Each IRONMAN race which features a Pro field will have a designated number of 'slots' on offer – these vary in number by race. Regional Championship races typically have more for example – and can be earned that way through finishing position.
There are a few other routes – for example the IRONMAN 70.3 World Champions in 2021 earn an exemption for Kona 2022, and IRONMAN issued 'special invitations' to the Olympic Champions – but broadly Speaking, you either earn a slot at a race. Or not.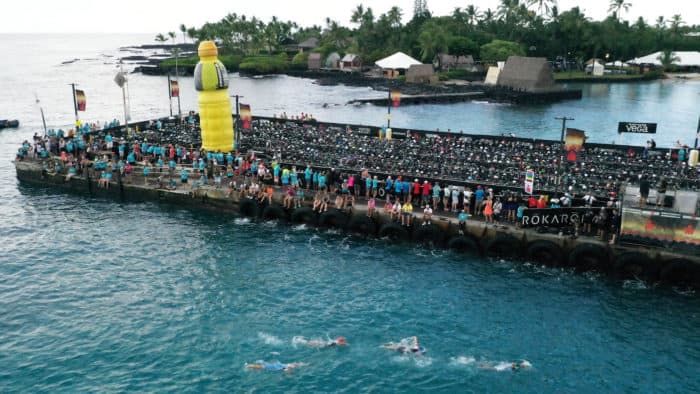 All of the qualifiers for St George are already known, as the qualification period finished in August 2021 (full list of qualified athletes is here), while the qualification period for Kona in October will run until August 28, 2022. The list of qualified athletes , so far, can be found here.
Typically, there are few opportunities to qualify at the IRONMAN World Championship, for the following year's event. An IRONMAN World Champion does earn a five-year exemption, and in recent years the second and third-place finishers have qualified for the following year, but that's generally it.
2022 is different
Against that background, what has changed… and why does it matter?
The pandemic has meant fewer races on the schedule and thus limited opportunities for athletes to qualify for Kona. In addition, there are also just five months between the two Championship races in 2022.
Given the physical impacts in terms of preparation and recovery for long-distance racing at the highest level, that also leaves a limited window of opportunity for athletes not already qualified for Kona 2022 – but who are focused first on being fully prepared to race at St. George in May. To then potentially find another race, qualify, recover and then prepare to be at their best again in early October, is not an easy task.
I was therefore very pleased to see that there will be EIGHT qualifying slots each, for both men and women, on offer in St Georgefor qualification to the 2022 IRONMAN World Championship in Hawaii.
What are the potential impacts of this? Here's my take:
(Even) better racing in St George
I've already written at length about why St George could be one of the most open races yet. The addition of these qualifying slots should see competitive racing continue well beyond the top-10 positions too.
Logically, if you are not yet on the Kona qualified list, being able to tick that box in May massively simplifies the rest of your season planning, providing opportunities (see below) too.
Knowing that there are eight slots on offer in St George – and with several of the athletes likely to finish in the top positions in Utah already qualified, resulting in those slots rolling further down the field – there could still be a lot on the line in those 15th-20th positions too.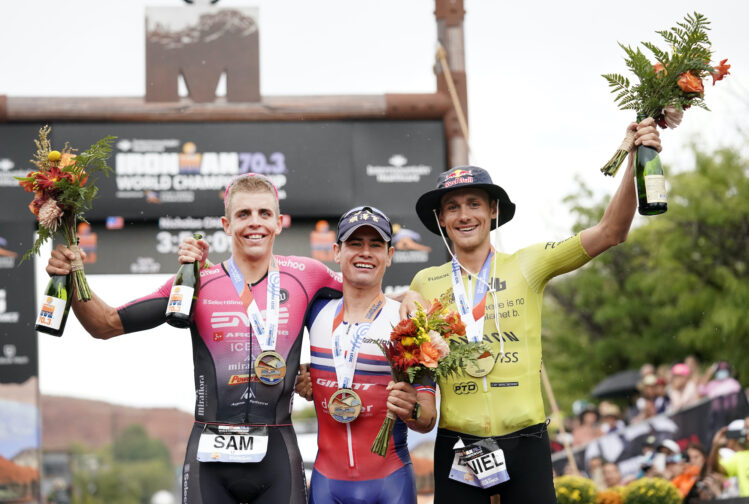 The best of the best in Kona too
The aim of the qualification system, which has gone through a few iterations over time, is to provide a clear and objective way to secure your World Championship start, combined with trying to ensure the best athletes race each other on triathlon's biggest stage.
There's no better way to prove your ability to race on the big stage than be performing at a World Championship. Fresher athletes arriving in Kona, not burned out by chasing qualification races around the world, will provide the best product in terms of exceptional racing.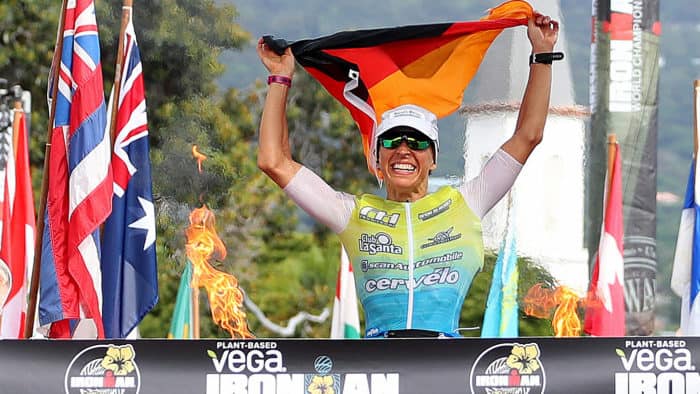 As Chris McCormack referenced in a recent interview with us:
"Kona is an end-of-season race, so you need to still be fresh by then. Killing off your adrenal glands by a heavy long course season only flattens you for October. That is my belief anyway."
Given the circumstances around the impacts of the global pandemic, providing a significant number of qualification opportunities in St George is, to me, a win-win for the standard of racing we are likely to see at BOTH events this year.
The athletes, IRONMAN, viewers and the sport as a whole, all benefit.
The wider calendar
As we've written about extensively, the season ahead is a big one. For longer distance athletes, the introduction of the PTO Tour races and how they fit into the annual calendar, provides both opportunity and decisions for athletes to make.
Those decisions can be a lot clearer, if come the evening of May 7 – even if your body is broken at the time! – you have qualification for the IRONMAN World Championship in Kona ticked off.
Alistair Brownlee is a great example. He is one of many high profile athletes (you can add Sam Long, Cameron Wurf, Katrina Matthews, Sarah Crowley and others), who as of today still need to qualify for Hawaii in 2022.
In Alistair's case, he also has the Sub7 Project as a significant part of his season – dates to be confirmed, but likely in the middle of the year. He has also already indicated that those PTO Tour events are likely to feature too.
If Kona is on his mind, you can be absolutely that certain trying to fit another full-distance race in along the way (for qualification), is 100% not part of any optimal season planning process.
Everyone's a winner?
In this case, honestly, I think everyone wins.
In an ideal world, we want to see the best athletes in the world, in the best physical condition, race each other at the biggest events in the sport while maintaining health, avoiding burnout and we hope, earning well-deserved rewards along the way.
Eight additional Pro qualifying slots at the IRONMAN World Championship, St George helps all of those targets.