Mark Allen has won six Ironman World Series titles, but few have the best that is needed to climb the biggest mountain in a triathlon. In his latest film, The Road to St. George, he tells us how he will prepare for Saturday, May 7.
I was watching a broadcast of the Ironman 70.3 World Championships that day and it really reminded me of how hard it is to prepare for this course.
It's not like Kona, where things are a little more gradual in a sense, you don't have any real climbing. In St. George you have a real climb. The Hawaiian marathon isn't quite as mountainous as the marathon in St. George's. So this course will require some specific preparation if you are going to do well there.
So I was asking myself, if I'm preparing for this race – the Ironman World Championships in St. George – how am I going to do it? This is what I found:
St. George's Training
One of the keys would be to really push your effort on the bike to get up late in the race because you're tired. It happens very simply by going out and doing long bike rides, where you first spend a lot of time going hard in flight mode over curvy terrain, and then take off on some climbs – difficult, long and demanding climbs. Not every time you go out, but specifically when you're preparing for that race.
Perhaps most important is how someone prepares for a marathon. If I'm going to run this marathon, I'm going to be doing a lot of running as I push up long, long upgrades, to get that feeling of load on my body.
There are a lot of long runs that athletes will run in a marathon, and there will be degrees where they run in – which requires you to have strength in your quads so your muscles don't break down.
So I'm going to run where I'm just working on that long hard climbing ability and the real focus will be keeping my core strength together.
In the 70.3 Worlds video last September I was watching, it was clear that the athletes who were running fast had real core stability, their muscles were coming off, and they were in great shape.
Those that have been slowing down a bit are the ones who have lost a bit of stability in their platform.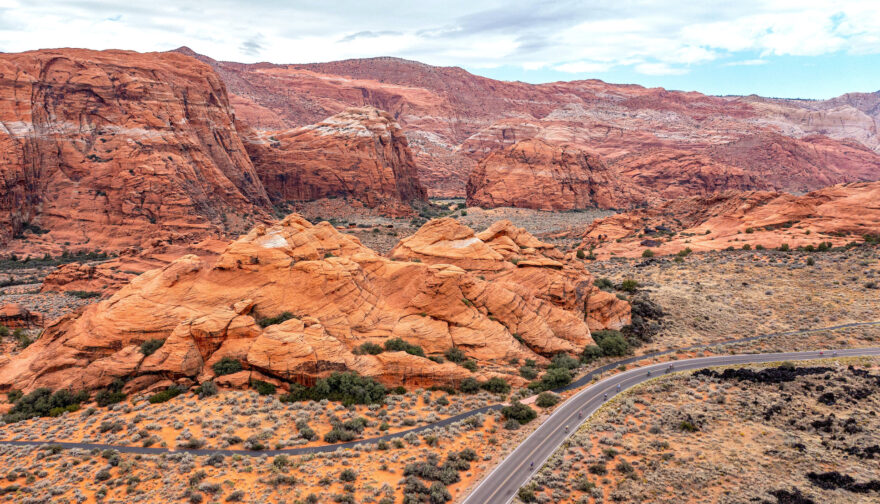 I know this is getting kind of technical, but I used to do this kind of thing to get ready for Kona. I was going to run a roughly 15-mile run, up the Colorado elevation in the Rocky Mountains. It was a 6 mile steady upgrade, then rolling and some very steep and steep hills to get back to where we started.
Mark Allen St. George's Plan
Anyway, the short version is, you have to overemphasize which parts of the course are challenging. In St. George, these affirmation points will be:
The ability to climb hard and late on a long bike ride.
The ability to propel at high speeds over rolling ground in flight mode for extended periods of time.
Being able to run for a strong core so you can really push as you climb up to long upgrades.
Having the ability to run really fast downhill, which comes from actually doing it in training so that your quads get strong, that muscle breakdown doesn't happen, that you have the ability to run 26.2 miles. This is a big request.
And swimming, do not forget that there is swimming. It can be windy – I'm going to do some open water swimming in a lake, somewhere where it can really get turbulent so I can get used to swimming in the turbulent water. I'd be ready to flip.
And above all, competitiveness in the heat. St. George in May, it can be chilly in the morning, but can be high in the 80s in the afternoon. This is an important thing to be able to manage.
This is how I will prepare for the Ironman World Championships in St. George in May.