January has long been the time to set resolutions, new goals, new challenges and hope you are going to stick with them for longer than February.
Two-time World Triathlon Champion and three-time Olympian, Helen Jenkins, talks through her own 2022 goal-setting journey and pulls out some simple principles to help you find the right goals.
Goals, goals, goals….we all need them!
This past Christmas was my first as a non-professional athlete. It has been a lot more relaxing not having to worry about training or stressing because the pools are shut. I do still train because I enjoy it and to burn off some energy, as I tend to eat copious amounts of Christmas chocolate.
I am relatively newly retired and I still find myself slightly panicked that I haven't trained enough or I haven't done any exercise. It takes a little getting used to after years of diligently training. I sometimes forget that I don't 'have' to go and train, most times I actually want to! But, there have been a few mornings I've turned off the alarm and gone back to sleep as opposed to swimming at 5.30am.
These lie-ins have been very welcome. With a two year-old that doesn't like sleeping, being mid-house renovations and building our coaching business, Jinx Sport, there has been quite a lot of other places for my energy to go. Now training is not my job and priority, I feel I am able to keep a better balance of family / coaching / training.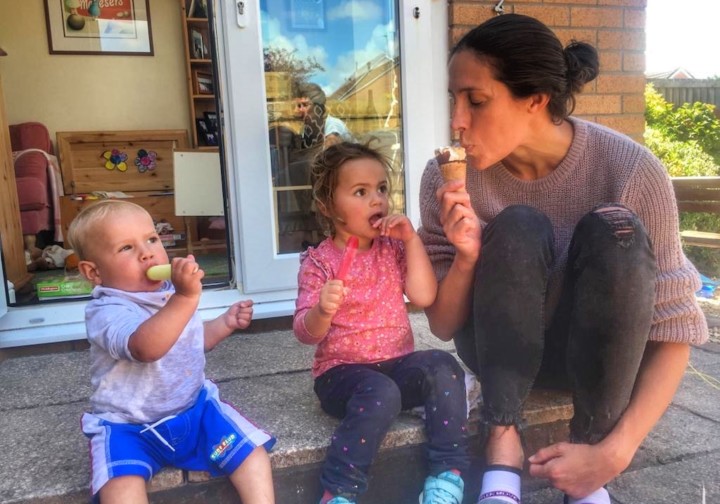 Finding a goal that inspires
The first few weeks of the 'New Year' has me reflecting on my current training and the enjoyment and focus it provides. I regularly swim and bike with company, swimming club and Zwift groups. I do some group sessions with our Jinx Sport athletes on Zwift and I enjoy the routine it gives me and I definitely push myself harder in the sessions than I would on my own. Running – I love any running, I'm just happy to be outside having a jog.
I feel like I need a challenge and want to commit to an event or a goal, something to get me training on the days I am a bit less motivated. I have spent a long time being incredibly goal orientated and focused, and although my next goal or challenge isn't going to be the Olympics, I want to have something to aim for and give me a bit of structure and routine to my training.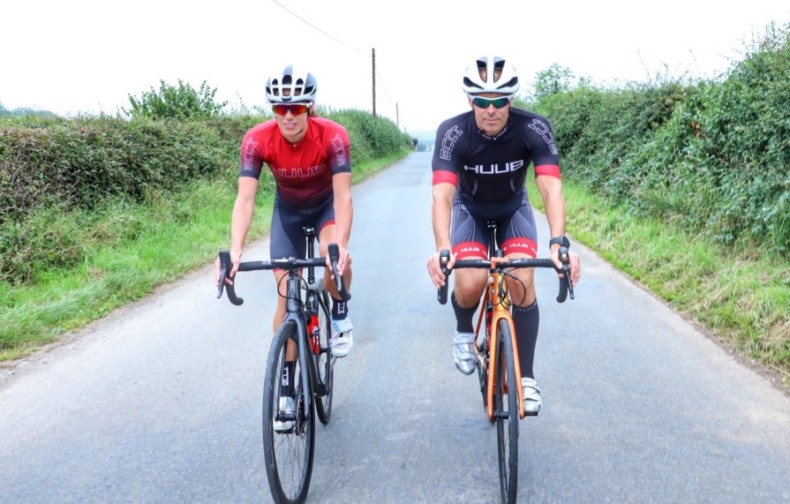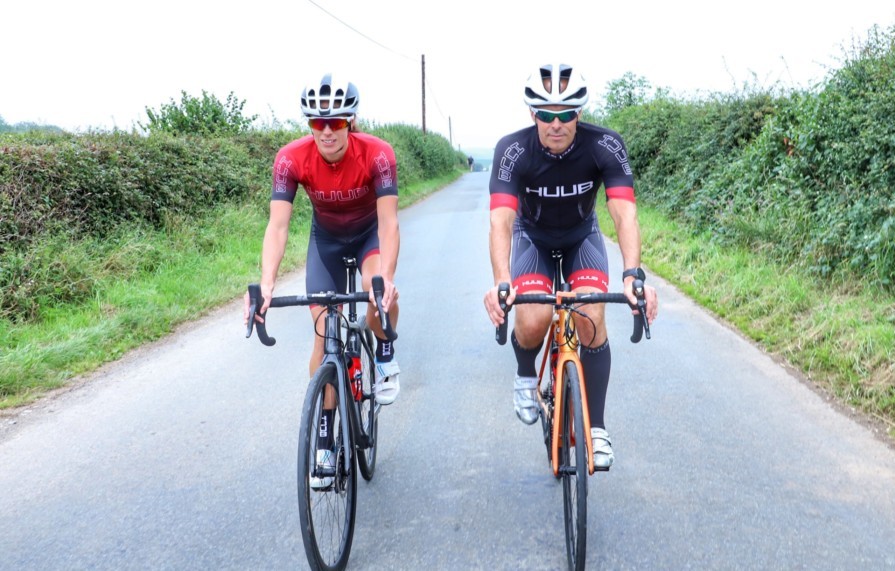 Do your research
When you start looking into new challenges, it's amazing how many events are out there. There is something for everyone; Swim/runs, ultra-running events, trail riding, fitness challenges – the list is endless. Then the whole range of triathlon distances from super sprint to Ironman (or Deca-iron, if you are maybe a bit crazy?!). It is worth doing some research as to what is out there and inspires you.
You really must find what challenge works for YOU. After so many injuries in the past I am always grateful if I can go for any kind of run. I would love to do an ultra, but I have to be realistic. With the back surgeries I have had in the past, my body would probably not handle going straight for an ultra or I would further damage myself doing it. So, with a dose of realism, I have entered the Cardiff Half Marathon in March which has been on my bucket list. I'm not going for a fast time but really want to soak up the atmosphere of the race!
Be stretching and realistic at the same time
The challenge has to be exciting and motivating to you and also doable. I would really love to do an Ironman, just to tick it off the list and have completed one, but over the next year with house renovations and our son Max at home I just don't have enough time to commit. It is a challenge for the future.
Have a think about how much time you can allocate to training for your goal or challenge.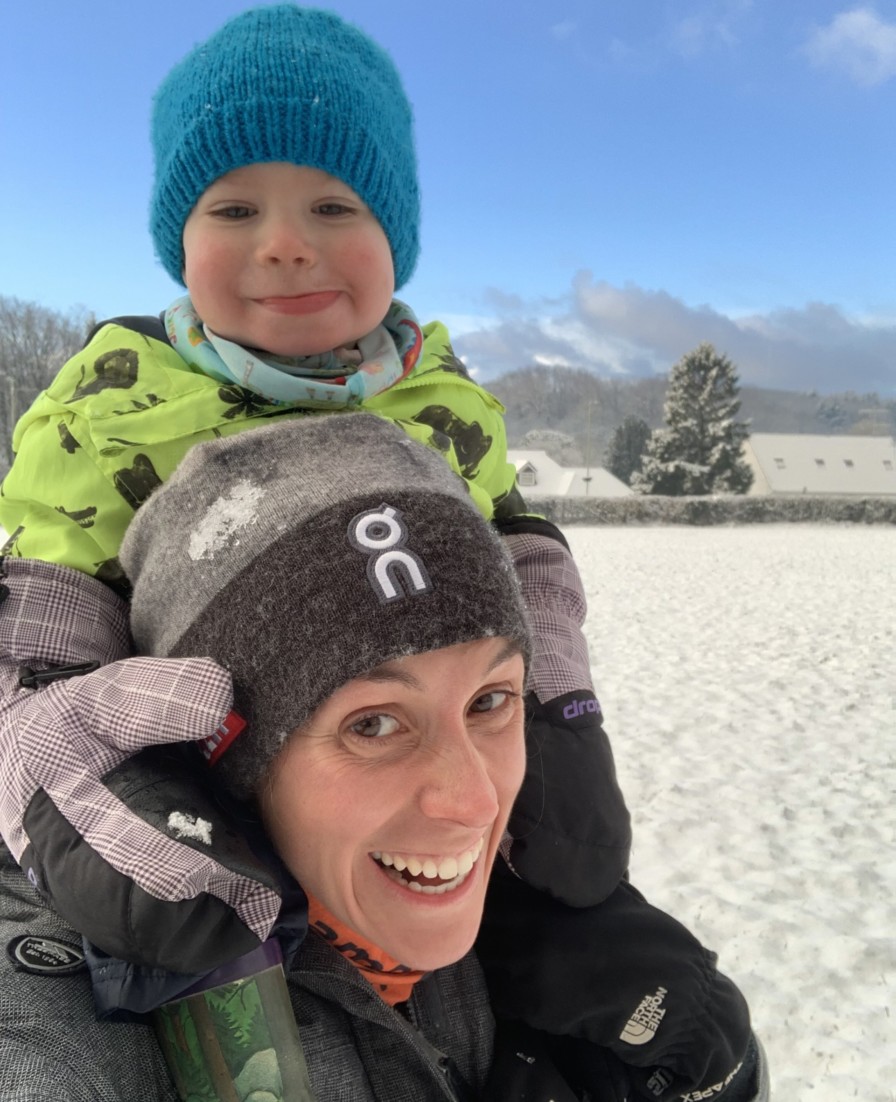 It has to be personally exciting
You don't have to pick up an event just because a group of you are doing it. That drunken promise of 'we'll all do Ironman this year!' might not be so exciting with a hangover the next morning. While training in a group or having a team of people to train with and motivate can really help and also hold you accountable, I would always try and make sure the goal is also something that you really feel the desire to do.
It is worth reflecting on the training routine you currently have and what you enjoy about it, what you find hard. When planning for a new goal or challenge you should try and keep the enjoyable parts of your training in there, the run with a friend or group ride etc.
Ask hard questions from the start
I think new challenges and goals are always uncomfortable. Pushing yourself outside of what you regularly do is no easy task, I question 'Why am I doing this?' 'Is this worth it?'
I can always answer both questions. It doesn't make the journey to the goal any easier, but it helps keep me on track and motivated. If you are picking a goal or challenge you want to stick to for longer than February you must answer these questions; 'Why am I doing it?' and, 'Is success worth the sacrifice of the journey?'
If you can answer these positively, then I'm sure you have a good shot at reaching your goal. Good luck!
My goals for the year so far are… (Writing them down so I am accountable and committed to them):
Cardiff Half Marathon – no time goals, enjoy the atmosphere
Improve surfing (I can surf… just not that well!)
Keep a consistent routine of training even as life gets busy (the group sessions help me here)
Build towards the more stretching goals of Ironman and Ultras as life allows in future years