After an absence of seven years, the Challenge Family brand will return to the UK market in 2022, with the news on Thursday that Challenge Wales will take place on Saturday 18 June.
For the Fishguard-based event in South Wales, Challenge Family has partnered with CEO Matthew Evans and his Activity Wales Events team, which will see the award-winning Wales Triathlon now carry the Challenge Wales banner.
One of the founder organisers of the first IRONMAN Wales event in Tenby, Activity Wales Events also runs the incredibly popular Long Course Weekend (which has now expanded globally), Mumbles Triathlon (and Duathlon), Gower Triathlon and others through the season. The AWE team is therefore well versed with all aspects of the sport in the region.
Challenge Wales – The Race
The 1.9km swim takes place in Fishguard Bay, which is protected by a breakwater on both sides. The two-lap swim enables swimmers to exit the water to large crowds before re-entering the water for a second and final lap.
The 90km bike begins with a steady 5km ascent before a fast section all the way to the country's smallest city, St David's, with its enthusiastic spectator support. Leaving St David's, there are stunning sea views of the Atlantic Ocean before climbing into Trefin and Mathry and back to St David's before returning to T2.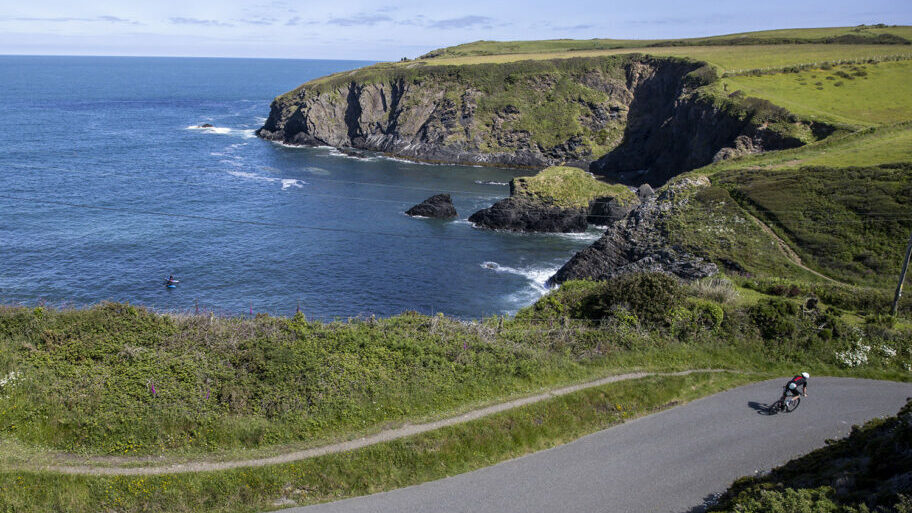 The scenic four-lap 21.2km run is along a paved coastal track that includes the town's breakwater with great sea views.
Is there a Pro race?
We have also confirmed with Challenge Family that the event will include a professional field too, which will no doubt be of interest to many of the UK's elite athletes, who typically have to travel regularly to Europe on the Challenge Family circuit.
Qualification for The Championship
Back in 2017, Challenge Family introduced 'The Championship', based at the x-Bionic sphere in Samorin, Slovakia. As well as some brilliant Pro racing over the years – where Lucy Charles-Barclay won three back-to-back races – the event also acts as Challenge Family's global age-group 'champs', with qualification at other Challenge Family events during the season .
A top-six age group finish at any Challenge Family event worldwide can secure your start there. With the 2022 edition taking place on May 22 this year, Challenge Wales will provide an opportunity to qualify for 2023 around in a year in advance.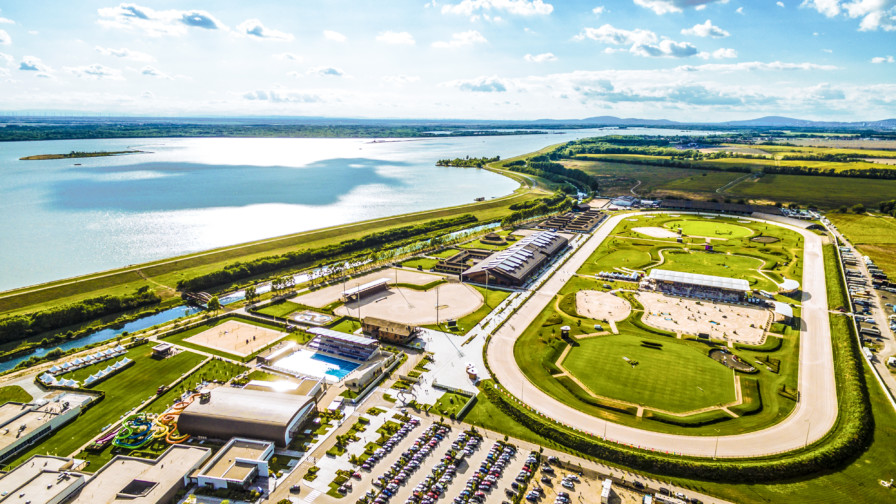 With Samorin being simple to get to from the UK, and the event and venue being excellent – ​​I've been fortunate to have been at all four editions to date – here's a chance to UK athletes to qualify early on home turf.
A new partnership
Matthew Evans – CEO of Activity Wales Events – said, "We are delighted to be announcing this latest partnership with Challenge Family. The location of the event is incredible, in that the course is picturesque, yet rewarding and the local community support will welcome and develop a world-class event, like no other in the UK. The event will use a local team, local providers and support the local community which has always been our strategy since our inception – something the events industry really needs after 2 years out of service and what we as Activity Wales Events advocate as standard.
"As a team, we are incredibly proud to be bringing such a prestigious event to the UK and especially this part of Wales. It is a huge statement of how far triathlon has developed in Wales over the past 10 years."
"We could not hope for better partners in Matthew and his team at Activity Wales Events to re-establish Challenge Family in the UK," said Jort Vlam, CEO of Challenge Family.
"Their strong commitment to the athlete and spectator experience, support of the local community and a delivery of spectacular events that exceed expectations are all synonymous with Challenge Family's ethos and commitment to triathlon. We very much look forward to working with them to deliver our first Welsh event and showcase this stunning region to the world!"
Challenge Family in the UK
Looking back, the Challenge Family brand first appeared in the UK with the full-distance Challenge Henley, which was held in 2011, 2012 and 2013.
The event then relocated to Weymouth, Dorset for 2014 and 2015, when that final edition under Challenge Family colors also hosted the ETU Challenge Long Distance Triathlon European Championships.
UK triathlon schedule 2022
Activity in the UK would seemingly be mirroring the global trend in the sport currently, where there is a huge amount of event-related news, across all formats, distances and organisers.
Recent (related) news includes for example, the Outlaw Triathlon Series expanding its middle-distance portfolio of events by adding the Outlaw Half Woburn Abbey, six days prior to Challenge Wales on Sunday June 12. That's also the same day as IRONMAN 70.3 Staffordshire.
More locally, the M-Dot machine has added IRONMAN 70.3 Swansea on Sunday August 7 to its UK & Ireland tour, while just a week after Challenge Wales, the Always Aim High organised Cardiff Triathlon, has added a middle-distance 'Legend' event to its already busy weekend in the Welsh capital.
There are certainly plenty of options for triathlon in Wales right now…