The past two years have had a huge impact on everyone, and professional sport has been challenged like never before.
Dan Lorange, coach of three current world triathlon champions at the 70.3 distance and Ironman distance, and head of performance at the Bora Pro Cycling Team – Hansgrohe is able to provide a unique perspective.
Being a key player at the top level in two different sports – triathlon, which is still very much based on individuals, and cycling, where it is more about the team, means he's seen markedly different ways of dealing with the epidemic at an elite level.
"I will make a clear distinction between the triathletes I coach and the cycling team in Bora," he said in the final installment of our in-depth interview with him as we focus on the impact of COVID on both sports.
"[On the triathlon front] with Lucy [Charles-Barclay] For example, there is [husband and coach] Reese is by her side who is there daily to go through this process with her. And the same for Jan [Frodeno] Who has his environment in Girona.
"For me as a coach, I just try to give direction, where should we go with training. Should we go further in recovery under the circumstances? Should we focus on something special because we have the time?"
"But having people close to them makes a huge difference. As a coach, it's a luxury, if I had to do everything on my own with all these different athletes it would be very difficult. Because you don't have them in one place.
milking confidentity
"But with the BORA-Hansgrohe cycling team the situation is different. I see them a lot, I am the coach on their side and you also had to deal with the situation when the races are canceled and then rescheduled, so it was not easy.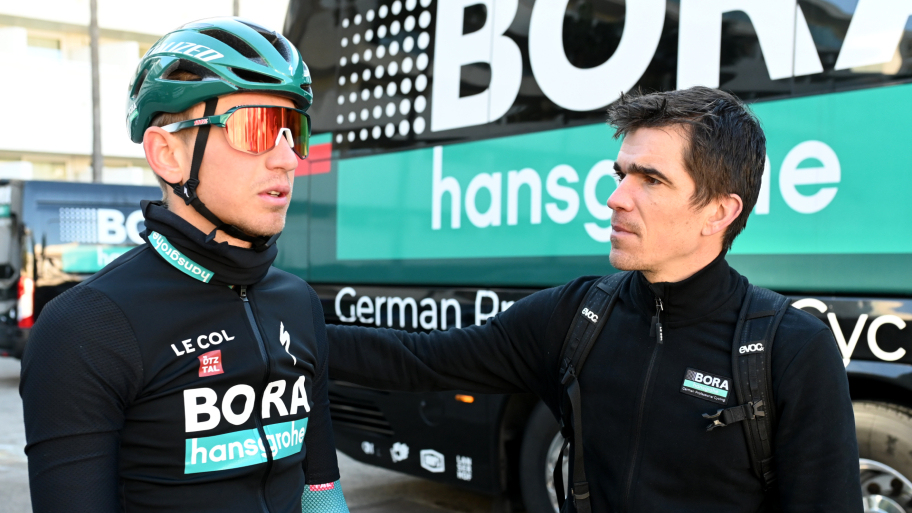 In the early stages of the pandemic, Lawrang explained how he and the team reacted: "We tried to communicate a lot, to have good communication. Video calls really help – you can actually see each other's faces, and see how the athletes react to what you're saying."
"In many ways, he was trying to give them confidence that we at least have a plan and that we're not just swimming — and that that plan can always be adapted, no matter what happens. They don't have to be too concerned about it."
Laurang joined the Germany-based UCI WorldTour team six years ago as Technical Director and Chief Innovation Officer and now – summarizing all of these areas – Head of Performance.
And while it's a lot different than doing triathlon, it's clearly something to give and get a great deal out of. Jumping from both sports to feed his curious mind, the corresponding points between them push him to new levels and it is a deliberate policy.
"Man against Man" by GOAT Frodeno
Whether it's cycling or triathlon, it's all about the people and listening to them. For example, the COVID limited triple calendar affected Jan Frodeno and Anne Haug quite differently.
"Jan is definitely more extroverted, and Ann is more introverted," Dan says. She doesn't need a competition at all, she is happy with the training and if someone pushes her and gives her an appreciation for the training, that will be enough for her. For Jan, it's competition, man against man.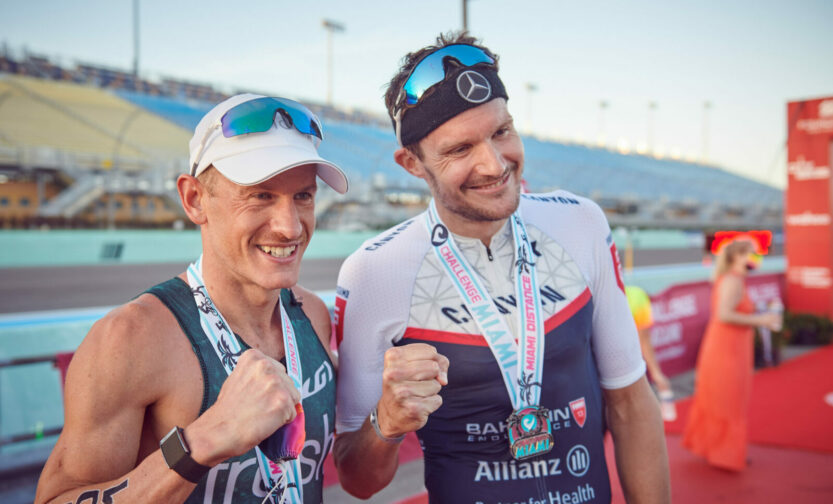 "So in COVID, Jean missed competitions for sure, but then he created his own competitions. He really needs this. When he has that streak to compete, that's what motivates him — 'I want to be fit that day and then be full.'"
"But for Anne, it wasn't so important, she can train all year round. Even without competition, she is still motivated because she wants to feel like she's getting better. She loves the process to work on herself, no matter if it's a race or not."
Added responsibility
But for a while it was a slightly harsh environment for BORA – Hansgrohe riders.
"It was something new initially for me to be responsible for the performance of the team as a whole," Lorange admits, rising from his coaching and innovation roles.
"But that's what I wanted, to go through the process and I really enjoy it.
"Cycling is a professional sport, it's more like a business. Everyone on the team has a major role to play. All of these people have an impact on the athletes and that was different for me and it was a challenge to make sure that was all positive.
"It's still personal, but it's less of being a triathlon coach.
"You have good relationships with the cyclists you train but you always know that they can change teams for other reasons. This is very different from the long-term relationships with, for example, Anne and Jan."